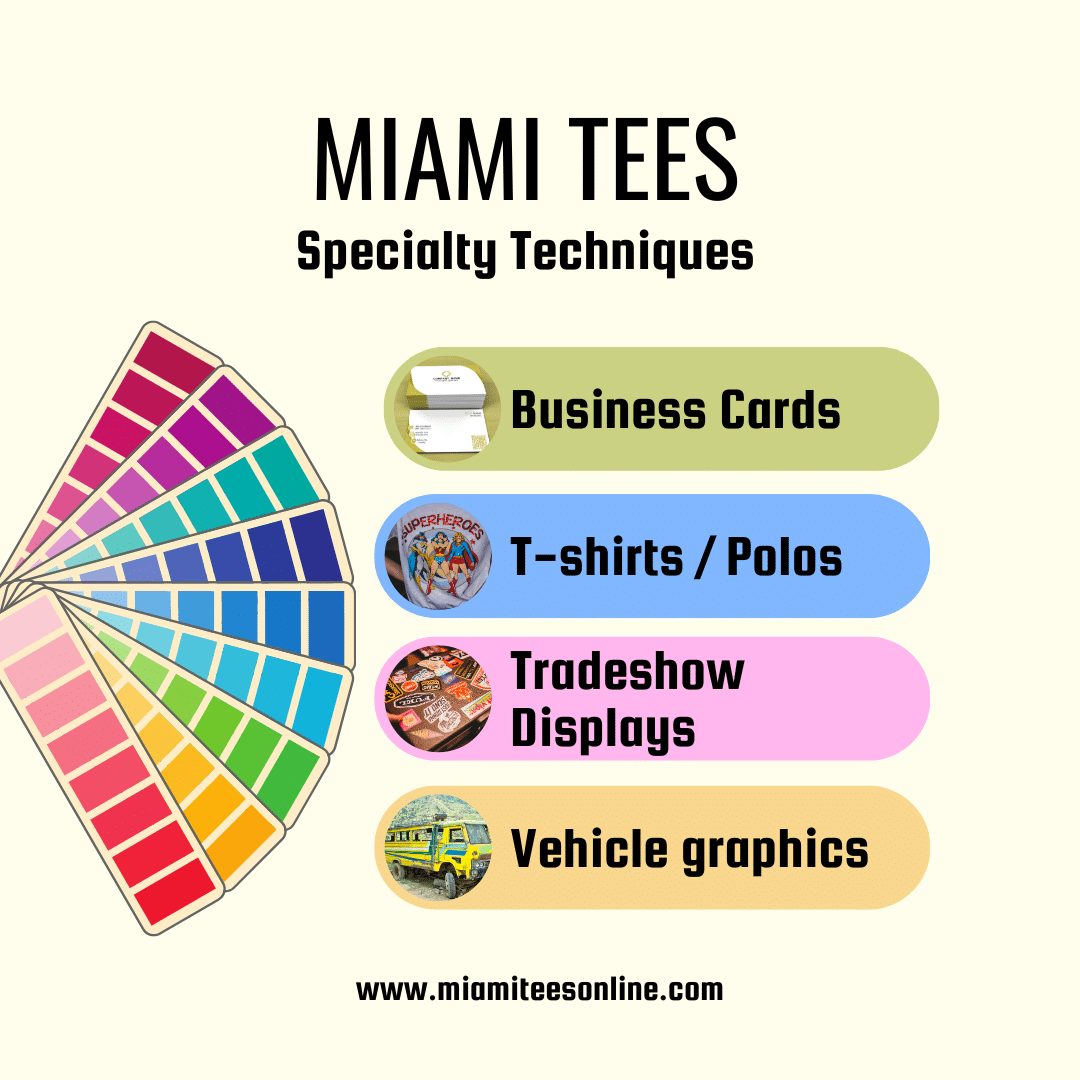 Specialty Techniques in Screen Printing: Unlocking Unique Effects for Striking Prints
Screen printing is a versatile printing method that allows for a wide range of creative possibilities. While traditional screen printing produces outstanding results, specialty techniques can take your prints to the next level, creating eye-catching effects that captivate viewers. In this blog post, we will explore specialty techniques in screen printing, including the use of metallic inks, foil printing, discharge printing, and high-density printing. These techniques offer unique textures, shimmering finishes, vibrant colors, and even the ability to create intricate designs. By incorporating these specialty techniques into your screen printing repertoire, you can unleash your creativity and differentiate your prints in a competitive market.
1. Metallic Inks: Adding a Touch of Elegance
Metallic inks provide a stunning visual impact, adding a touch of sophistication to your designs. These inks contain metallic particles that create a shimmering effect when applied to the substrate. They are available in a variety of colors, including gold, silver, bronze, and copper, allowing you to achieve a luxurious and attention-grabbing finish. Metallic inks are perfect for designs that aim to convey a sense of glamour, prestige, or exclusivity.
2. Foil Printing: Elevating Designs with Reflective Accents
Foil printing is a technique that involves adhering metallic or holographic foil onto the printed surface. It creates a captivating effect as the foil catches the light, producing a radiant and eye-catching result. Foil printing can be used to highlight specific areas of a design, add accents, or create intricate patterns. This technique is particularly popular for creating stunning designs on invitations, packaging, and high-end apparel.
3. Discharge Printing: Unleashing Vibrant Colors on Dark Fabrics
Discharge printing is a technique used to print vibrant designs on dark-colored fabrics. It involves applying a discharge agent to the fabric, which removes or bleaches the existing color, creating a blank canvas. The discharge agent is then replaced with vibrant pigments, resulting in vivid and striking designs. This technique is highly effective for achieving soft, breathable prints on dark garments, allowing intricate designs to stand out.
4. High-Density Printing: Creating Textured and Dimensional Prints
High-density printing involves applying a thick layer of ink to create textured and raised prints. This technique is ideal for designs that require a three-dimensional effect or a tactile finish. The additional ink builds up on the substrate, resulting in a raised surface that stands out. High-density printing can be used to create stunning effects for logos, lettering, or other design elements that need to be visually prominent and touchable.
Specialty techniques in screen printing offer an array of exciting options to enhance your designs and make them truly memorable. From metallic inks that exude elegance to foil printing that adds reflective accents, discharge printing for vibrant colors on dark fabrics, and high-density printing for textured and dimensional prints, these techniques provide endless possibilities for creative expression. By incorporating these specialty techniques into your screen printing projects, you can elevate your designs, captivate your audience, and differentiate yourself in a competitive market. Stay innovative, experiment with these techniques, and let your creativity shine through your prints.