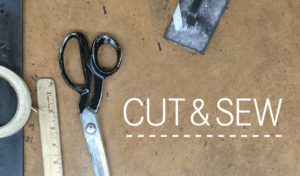 The only limitation is your imagination. Bring us your concept and we can discuss production options for your cut and sew project.
If your project includes printing, you do not have to look any further. We offer sublimation printing, screen printing, embroidery printing and other digital printing options.
We know that timely delivery is crucial to the success of your business. That's why we offer fast and reliable shipping options to ensure that your project is delivered on time, every time.
We believe that high-quality cut and sew services should be accessible to businesses of all sizes. That's why we offer affordable pricing options to meet your budget, without sacrificing on quality.
How Does Miami Tees Online Work?
Miami Tees Online makes your cut and sew process easy and stress-free. Here's how it works:
Ask for access to our extensive template library or bring us your unique style.
Contact us by phone or email to speak to a dedicated team member to get your order into production.
Our team of experts will carefully inspect your order to ensure that it meets our high-quality standards. We use the latest printing techniques and technology to ensure that your designs are printed with the highest level of accuracy and quality.
We ship anywhere in the United States. We can also arrange for international shipping. In store pick up is also available.
General Guide Line For Pricing:
| | | | | |
| --- | --- | --- | --- | --- |
| | | Digital Templates for Dye Sub | Adding Sewn In Size Labels | |
| | | | | |